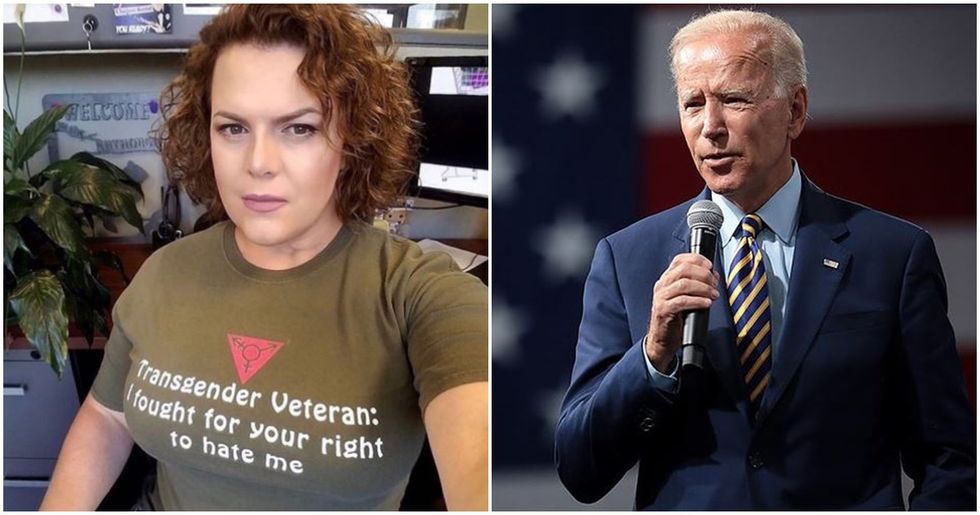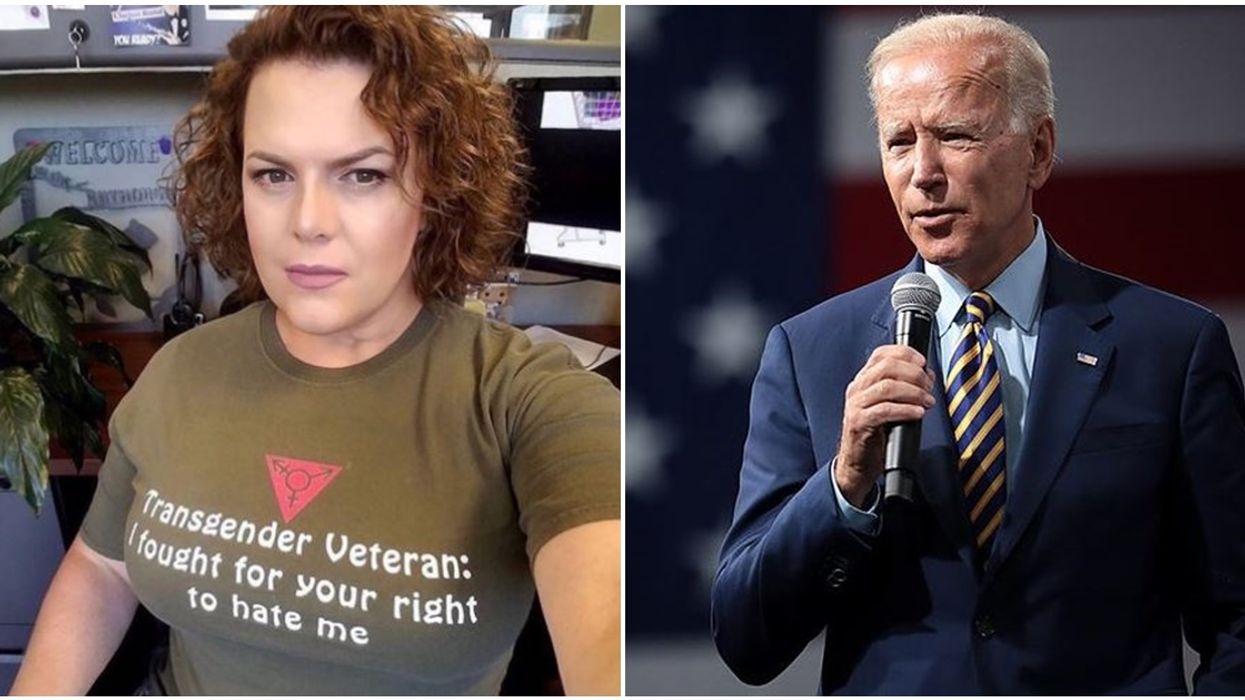 President-elect Joe Biden has sweeping plans for expanding LGBTQ rights when he takes office in January 2021. Among them, a plan to reverse Donald Trump's near ban on allowing transgender people to serve in the military.
In 2016, President Obama allowed transgender individuals to serve openly in the U.S. military and have access to gender-affirming psychological and medical care.
However, the Trump administration reversed course in 2017, when Trump dropped a surprise tweet saying the military "cannot be burdened with the tremendous medical costs and disruption that transgender in the military would entail."
After consultation with my Generals and military experts, please be advised that the United States Government will not accept or allow…… — Donald J. Trump (@Donald J. Trump)1501073758.0
….Transgender individuals to serve in any capacity in the U.S. Military. Our military must be focused on decisive and overwhelming….. — Donald J. Trump (@Donald J. Trump)1501074279.0
….victory and cannot be burdened with the tremendous medical costs and disruption that transgender in the military would entail. Thank you — Donald J. Trump (@Donald J. Trump)1501074501.0
The Trump administration used the cost of gender-confirming medical care as an excuse to discriminate against transgender Americans, but the numbers don't add up.
"Well, it is what it is," Trump told Piers Morgan. "Also massive amounts of people going in and then asking for the operation, and the operation is $200,000, $250,000."
Dr. Joshua Safer, the executive director at Mount Sinai's Center for Transgender Medicine and Surgery, disputed Trump's claims in an interview with Time. He says that the real cost is closer to $25,000 on the low-end to as much as $100,000.
A 2016 report by Rand found that providing gender-affirming care to transgender troops would cost between $2.4 million and $8.4 million annually. In comparison, the Defense Department spends $80 million a year on medication for erectile dysfunction.
The Trump administration's policy change went into effect in 2019 and although it wasn't a complete ban on all transgender military personnel, it drastically limited the enlistment of transgender individuals.
Under the new policy, currently serving transgender individuals who have already received a diagnosis of gender dysphoria can continue to serve under the gender which they identify and receive gender-conforming treatments.
However, after the new policy took effect, anyone with a gender dysphoria diagnosis who is taking hormones or has undergone a gender transition was not allowed to enlist.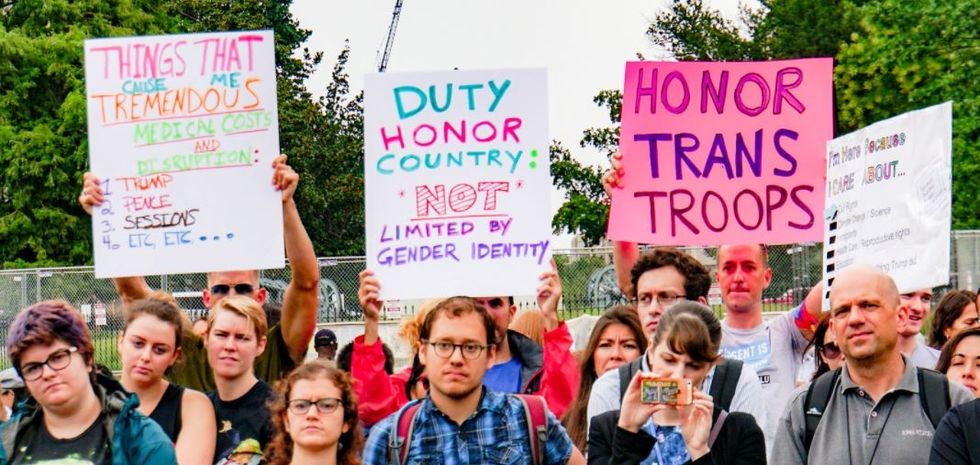 "The policy is insidious in operation but designed to be as comprehensive a ban as possible," a report from the nonpartisan Palm Center, which studies LGBTQ military issues, stated.
"In that sense, it is a perfect parallel to the failed 'don't ask, don't tell' policy, also sold as not being a ban although designed to systemically push gay people out of military service — or at least keep them silent and invisible," the report continued.
Shannon Minter, legal director for the National Center for Lesbian Rights, says that reversing the Trump policy should be as easy as "pushing a button" and she expects it'll be "one of the first things he does."
Biden has said he will direct the Pentagon to allow transgender troops to serve and get medical care because it's what's best for all Americans. The Trump policy is "discriminatory and detrimental to our national security," Biden's campaign website says.
In addition to reversing Trump's transgender ban, Biden has pledged to support efforts to ban LGBT conversion therapy and reinstate Obama administration guidance directing public schools to allow transgender students to access bathrooms.
Biden's top legislative priority for LGBTQ issues is to pass the Equality Act which would extend anti-bias protections to LGBT individuals as they apply to housing, public accommodations, and public services.
As Vice President, Joe Biden was lauded by the LGBT community for coming out in favor of gay marriage even before President Obama. It appears as though, as president, he's going to give the LGBT even more reasons to celebrate.
Source: Joe Biden plans to reverse Trump's transgender military ban when he takes office